Summer Reading
Although it's almost August and I haven't touched a book since June...
What's up? After much anticipation (probably mostly on my part LOL), I'm sharing my reading list with you all! Not the whole thing because I have a running list in Airtable of 124 books I want to read in the near or distant future. These are just the books I'm prioritizing. By the time you read this, I should be done with my summer camp and back in Michigan for two months where I LORD WILLING will be able to relax on my couch with some tea and read all day. Send a prayer up. I of course also have writing I need to do (essays for secured anthologies, essays I want to pitch, fiction because I'd like to be traditionally published, etc. etc.). After I collect this lil check I really just want to focus on immersing myself in worlds of my own or others creation.
That said, here's whats on my summer but really general reading list. Since the only show I'm watching when I get home is POWER and a rewatch of Grey's Anatomy — I should have plenty of time to dive in!

For the record, these category/genre groupings are totally of my own doing/how my brain sorts them, not necessarily what the actual genre is.
Fiction
Circe by Madeline Miller
An American Marriage by Tayari Jones
Everything You Ever Wanted by Luiza Sauma
Essay Collections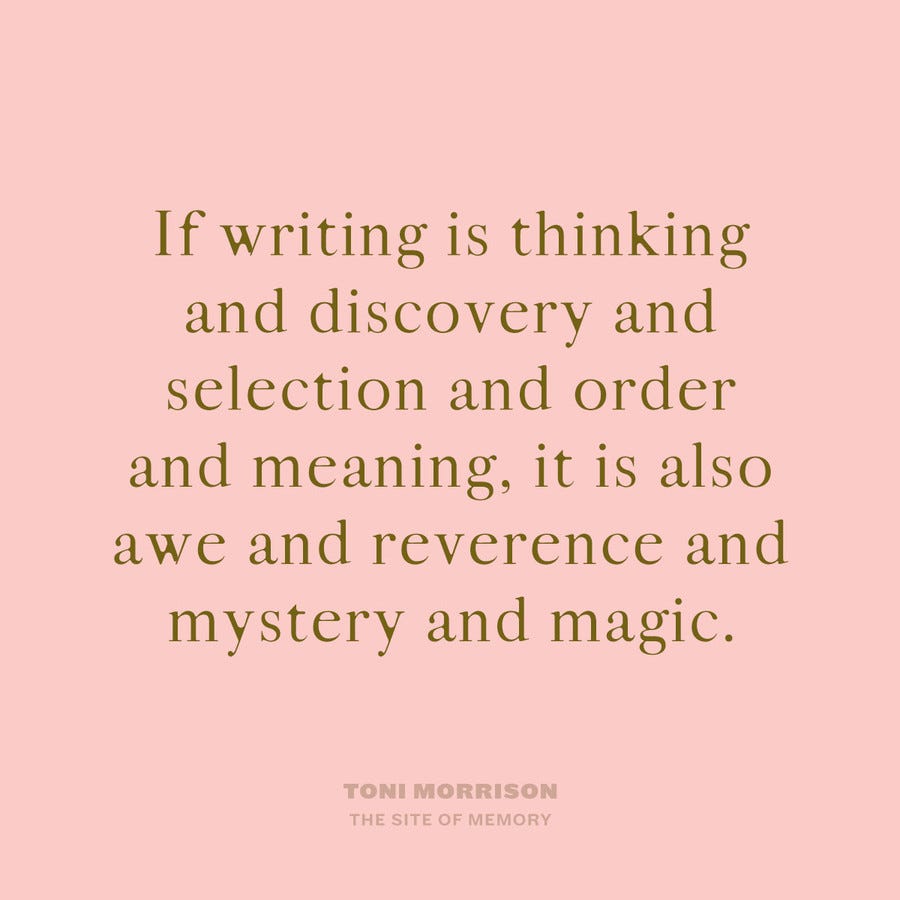 The Source of Self Regard by Toni Morrison (I've started this, but just haven't finished it).
All About Love by bell hooks
The Fire Next Time by James Baldwin
The Fire This Time by Jesmyn Ward
Bad Feminist by Roxanne Gay
What Doesn't Kill You Makes You Blacker by Damon Young
Characteristics of Negro Expression by Zora Neale Hurston
On Photography by Susan Sontag
Figuring by Maria Popova
At the Same Time by Susan Sontag
Business/Entrepreneurship/Marketing
Friction by Jeff Rosenblaum and Jordan Berg (reading this now)
Subscribed: Why the Subscription Model Will Be Your Company's Future - and What to do About it by Tien Tzuo and Gabe Weisert
The Membership Economy: Find Your Super Users, Master the Forever Transaction, and Build Recurring Revenue by Robbie Kellman Baxter
Memoir/Biography
Traveling Heavy: A Memoir between Journeys by Ruth Behar (she's an anthropologist so you know, goals).
Creativity/Writing
Real Artists Don't Starve: Timeless Strategies for Thriving in the New Creative Age by Jeff Goins
Anthropology
From Savage to Negro by Lee D. Baker
Black Elephants in the Room: The Unexpected Politics of African American Republicans by Corey D. Fields
To Turn the Whole World Over: Black Women and Internationalism (Black Internationalism) by Keisha Blain and Tiffany Gill
Empire in the Air: Airline Travel and the African Diaspora (Social Transformations in American Anthropology) by Chandra d. Bhimull
Nonfiction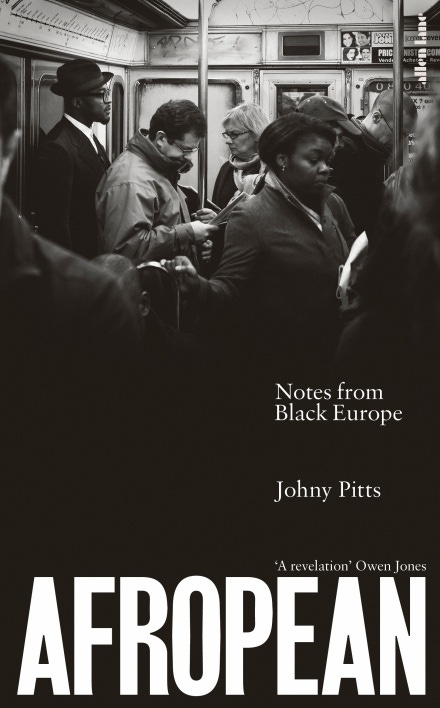 Algorithms of Oppression by Safiya Umoja Noble
Afropean by Johnny Pitts
Color Me English by Caryl Phillips
Art
Soul of A Nation: Art in the Age of Black Power by Mark Godfrey, Zoé Whitley. et. al
Black American Cinema by Manthia Diawara
We Flew Over the Bridge by Faith Ringgold
Poetry
Magical Negro by Morgan Parker
Build Yourself A Boat by Camonghne Felix
that's all folks!
If any of these titles interest you, I hope you'll consider picking one up and using my link to do so!
to be continued…
Gabrielle
*This newsletter does use affiliate links which means if you buy something through one of the links I will get a small commission. It adds no extra cost to you. Pero like, if you were gonna buy it anyway, why not support your girl in the process?