Ya girl is for sure in bloom. Here's May in review.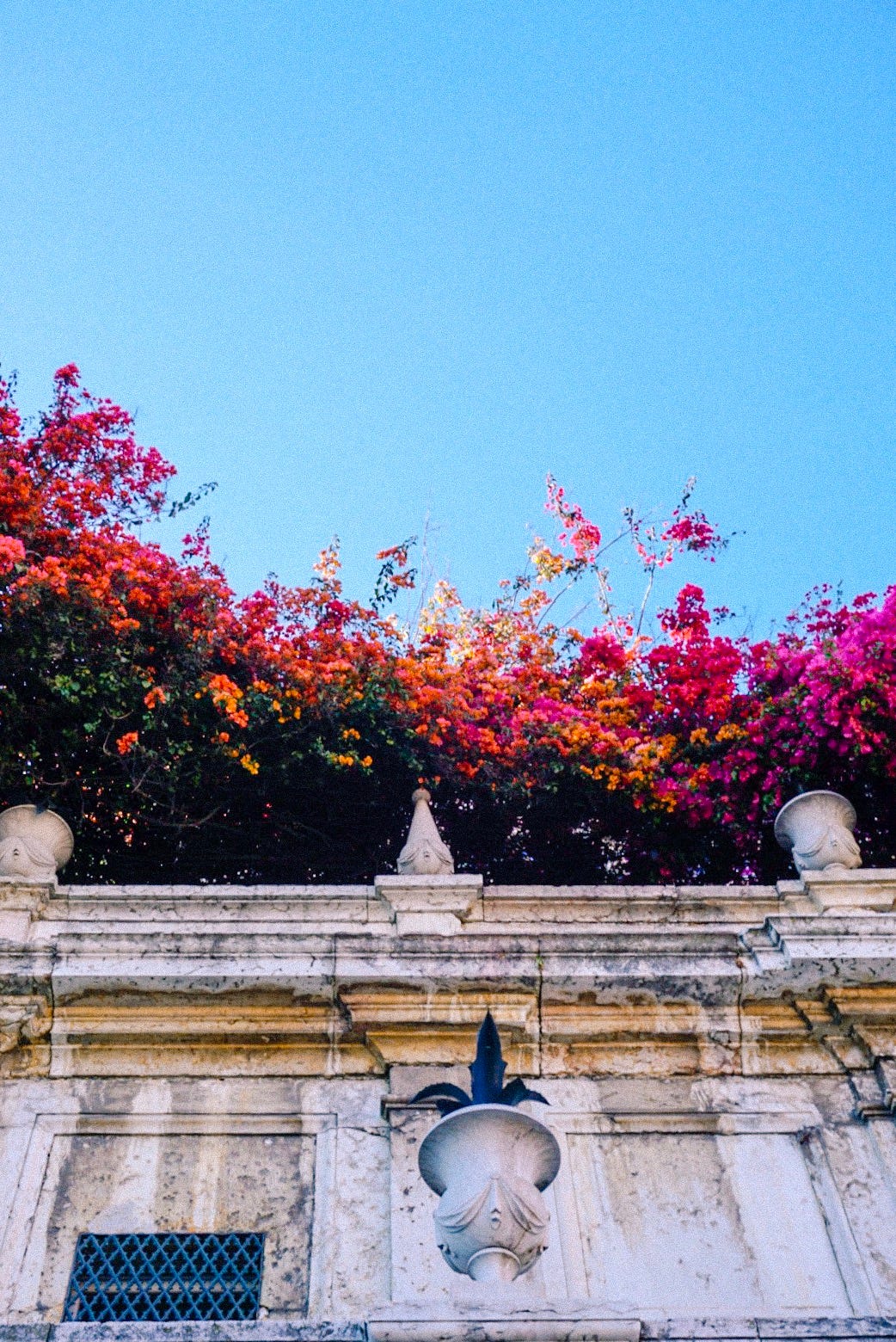 Hey hey, welcome back or welcome here!
We've gotten some new members lately so let me just give a quick run down of how this newsletter works. I'll email you about 3 times a month. Once only with our affirmation, again with a review of the last month including things I read, liked, hated, listened to, etc. (which is what this email is), and then one more time with some personal thoughts/feelings, cultural observations/commentary, or a deep dive into something I'm studying or researching (like my summer reading list is popping and coming to an inbox near you soon).
To be continued… is all about being a work in progress and being really okay with that. It's a space where I share my progress because contrary to what people tell me on Instagram, I do not have it all together. I do a lot of research. I'm in therapy. I'm working on new ideas with a shape that I can barely even describe at this point and I'm still worthy of every good thing.
This is my dedicated space for being a student of life and sharing in that with all of you who have chosen to be along for this ride with me. I hope you enjoy the newsletter and if there's ever something you want to see, read, or learn more about — please don't hesitate to let me know. If you hate it, let me know that too. All it takes is a reply and I promise I'll do my best to incorporate your ask.
Enough babbling — here's my May in review. Oh and we went back to the old format because y'all told me you liked that better (LOL). So here's to connecting & the magic sharing brings.
Noticing/Feeling/Missing:
EYE am ready to be mixxy. I'm excited about coming home to the States for the summer. I'm also really happy to know I have a home and life in Spain that I can come back to. I'm going to miss all of my students and am so not prepared for how they'll grow in the three months I'll be gone. Also, May was really long. Maybe it's because I went on 2 trips in one month — but it felt like it went on forever. It was a good month though, so can't really complain on that front. Lastly, I'm like 10% happier when I'm on social media less so for right now, that's where I'm going to be, offline. Hence why I was telling folks to get on this newsletter. Something about the day to day pressure I've been feeling to perform (shoutout Pastor Steven) just hasn't been sitting well on my spirit and so I'm not going to give it any space anymore. Not going to do it. There's of course a fear of what I'll miss out on — funny memes, educational content, a good article — and that maybe I'll lose my whole following, but I just don't want to care about that stuff. I want to be in my life and not be concerned with how I'm packaging or capturing it for others right now (because strategy over everything). That gets to be okay. SO I'm not ignoring you. I'm just not online right now. And even though I haven't tangibly begun working on a lot of the ideas I'm having, they are surely there. I thought that stepping back from things would mean I no longer cared to engage, but it's really just been a lesson in evolution and that sometimes, things have to end or change in order to keep going.
Liking:
These overalls I got from Zara. They are for sure my new travel outfit. The Mask of Magnaminty from LUSH — it just makes my face feel so fresh! And all the clarity I've been experiencing lately.
Reading:
BOOKS: I'm still on my two books a month kick. May's read's were Queenie (didn't like it — if you've read it, email me back and lets discuss) & a Twitter colleague's manuscript draft.
ARTICLES: Vibrant Economies | Women Writers Routines | Learning from Beyonce | We Don't Have to go to Sweden, Sweden can come to Us | Allergies are Patriarchal | The Airbnb Invasion | On Estate Sales | Influencer Etiquette | Rest in Peace Thea | On having a good passport | Morrison's acceptance speech | Is Fashion Art?
Listening to:
Watching:
Killing Eve (though Sandra Oh will always be Cristina Yang in my heart)
Launched/Wrote:
15 Mental Health Questions to Ask Your Best Friend for Hello Giggles
Studying:
I really want to not only be a better writer, but secure more freelance gigs and get published in some of the "best" publications in the world (air quotes because that's totally subjective). To this end, I've been joining different communities (Study Hall) and newsletters (Opportunities of the Week) for writers. These for the most part aren't resources that teach you how to write or pitch your work. They provide community and round up who is looking for pitches. IF you're reading this and want to know more about the process of pitching though, feel free to shoot me an email and we can discuss that 1:1.
I've also bought a couple books: Free Within Ourselves (fiction) and The African-American Guide to Writing and Publishing Nonfiction and set aside the Moleskine I'll be using for my writing exercises. I'm excited to dive into these over the summer because I want to publish novels and be an amazing essayist and being a student of my craft is a requirement to get there.
Also: Art & Creative Technology | Podcast Advertising | Roxanne Gay | Poets to Know | 1000 true fans for Writers*
Went to:
Lisbon, Portugal and Madrid, Spain
Going to next:
By the time you read this I will have spent a night in NYC and be on my way to JFK to fly to Turkey for a week. Did I not tell y'all about that? I'm going to Turkey for a week on a press trip! This is my first time ever doing something like this and I'm really excited about the opportunity. First of all, everything is comped. Second of all, I've ALWAYS wanted to go to Turkey. Third of all, this feels like a really big and awesome step in my writing career and I'm super excited to see how this experience goes + what it can lead to. Best part? I didn't pitch myself for this. The editor reached out to me. What's that? Nothing but GOD.
I'll be in Turkey for a week and then by the time you get your next email from me I'll have been back in NYC, home in MI for a few days, and hopefully settled into Chicago for my summer gig. Four countries and three continents in a weeks time? Pray for my sleep schedule and immune system. Nomad Gab is a lifestyle — not just a hashtag.
Wanting:
Brasstracks tour merchandise | Science Fiction Books | Algorithms of Oppression | Characteristics of Negro Expression (Zora Neale Hurston wrote the book on CAMP before Sontag could even spell it) | On Photography | Return Trip Magazine
How was May for you? Come across anything interesting you want to share with me or the newsletter? Email me back and I'll include it in our next email!
How are you feeling about the frequency of the emails? I've been toying with adding one that's more deep dive/researchy — would you be into that? You'd basically then hear from me every week or so. LMK!
WHEW! This was a long one. Hope you find it useful!
sending you so much love,
Gabrielle
*Here's the original 1000 true fans piece — something interesting for all creatives and/or entrepreneurs to think about.
** This newsletter does use affiliate links which means if you buy something through one of the links I will get a small commission. It adds no extra cost to you. Pero like, if you were gonna buy it anyway, why not support your girl in the process?
*** This email is early because I'm traveling this Friday & Saturday but didn't want to drop the ball on getting it out to you. Wish me safe flights & journeys! I can't believe my first stint in Spain is over.